Clockwork Alchemy is the San Francisco Bay Area's own steampunk convention, celebrating alternative history, sci-fi, and fantasy.
For anyone who loves sci-fi with an alternate history spin, Clockwork Alchemy provides a 3-day event with an immersive environment, welcoming community, and many hours of panels, games, social events, and concerts. Clockwork Alchemy is a great event for readers, artists, makers, crafters, costumers, fans, families and more, coming the weekend of April 19-21, 2024.
This coming year's theme is "Aetheric Ocean" in our second year at the San Mateo Marriot. We look forward to seeing you in 2024!
---
Last Year's Convention
In 2023, Clockwork Alchemy hosted its first event at its new home, the San Mateo Marriott. This year's theme was "Villains & Heroes" with enabled costumes and content reflecting on the duality and tension between light and dark.
All photos in this gallery shown with the express permission from their respective owners.
Tea Parlor and Tea Related Activities
Tea is a classic steampunk beverage of choice, and this year's con had more tea related activities than ever before. From free, curated teas at our Alchemists Tea Parlor, to Tea Dueling, Spendid Teapot Racing and Tarot card reading in our tea room, guests could fully express "tea is life."
Artists Bazaar
The Artists' Bazaar at Clockwork Alchemy is a marketplace for fans of the fantastic, the eclectic, and the fashionable. As an artist-only venue, you can be sure to find unique, handcrafted finery, costume pieces and props, decor for your home, and plenty more. Come sample the astonishing talents of the steampunk community's makers and dreamers, and maybe even showcase some creations of your own! Because Clockwork Alchemy focuses on artists and artisans, at least 90% of the items offered for sale in a booth must be made by the artists themselves.
Artists' Gallery and Exhibition
In Victorian times, galleries were the cultural hubs of proper society, and exhibitions would showcase the ingenuity and inventiveness of the period. The Clockwork Alchemy Artists' Gallery and Exhibition is a place to see and experience the art of Steampunk with minimal distraction.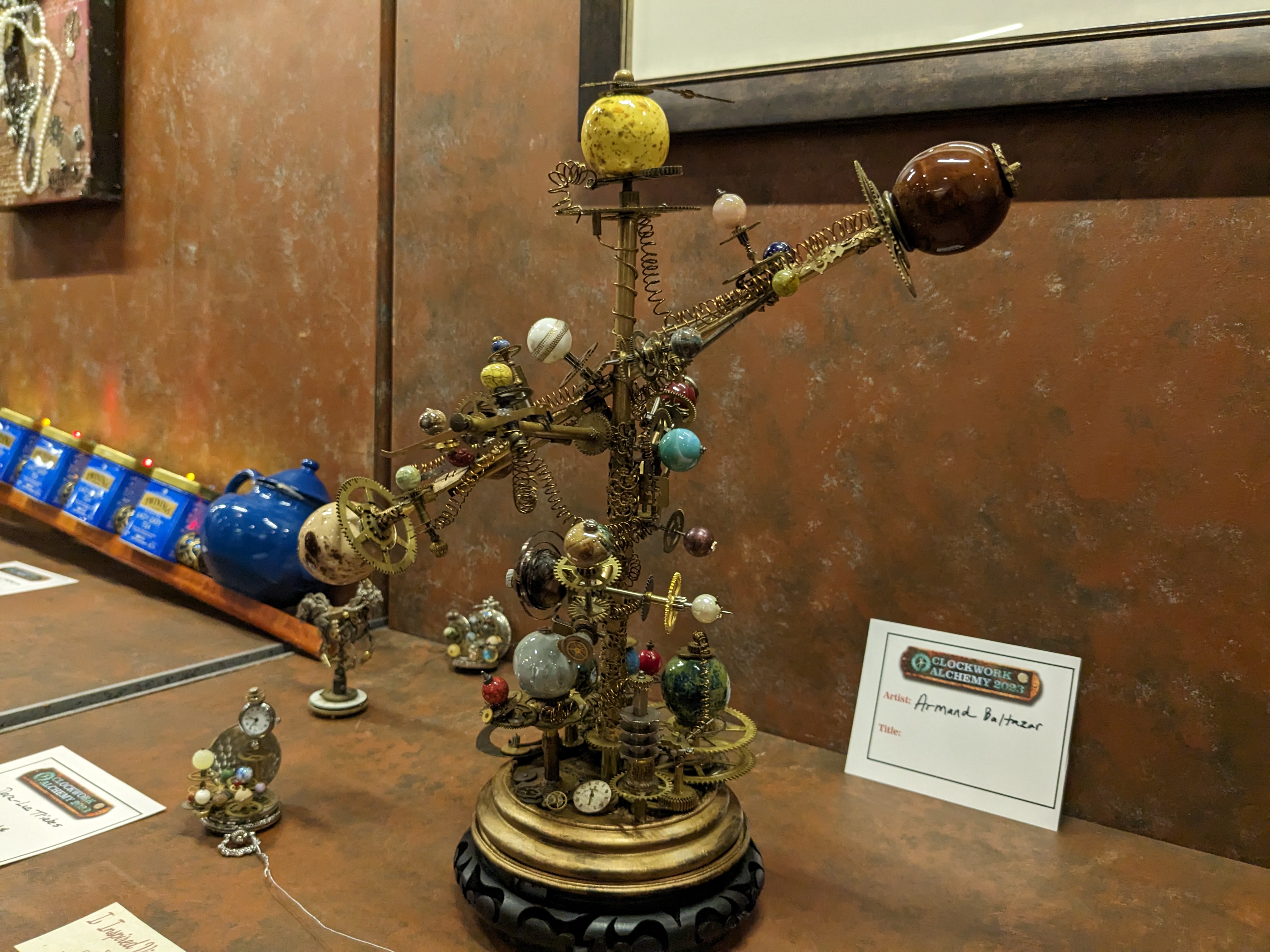 Authors Exhibits and Events
Clockwork Alchemy hosts an incredible set of steampunk, historical fantasy, and sci-fi fantasy authors, who will be sharing their tricks of the trade and showing us how not to reinvent the wheel as a writer.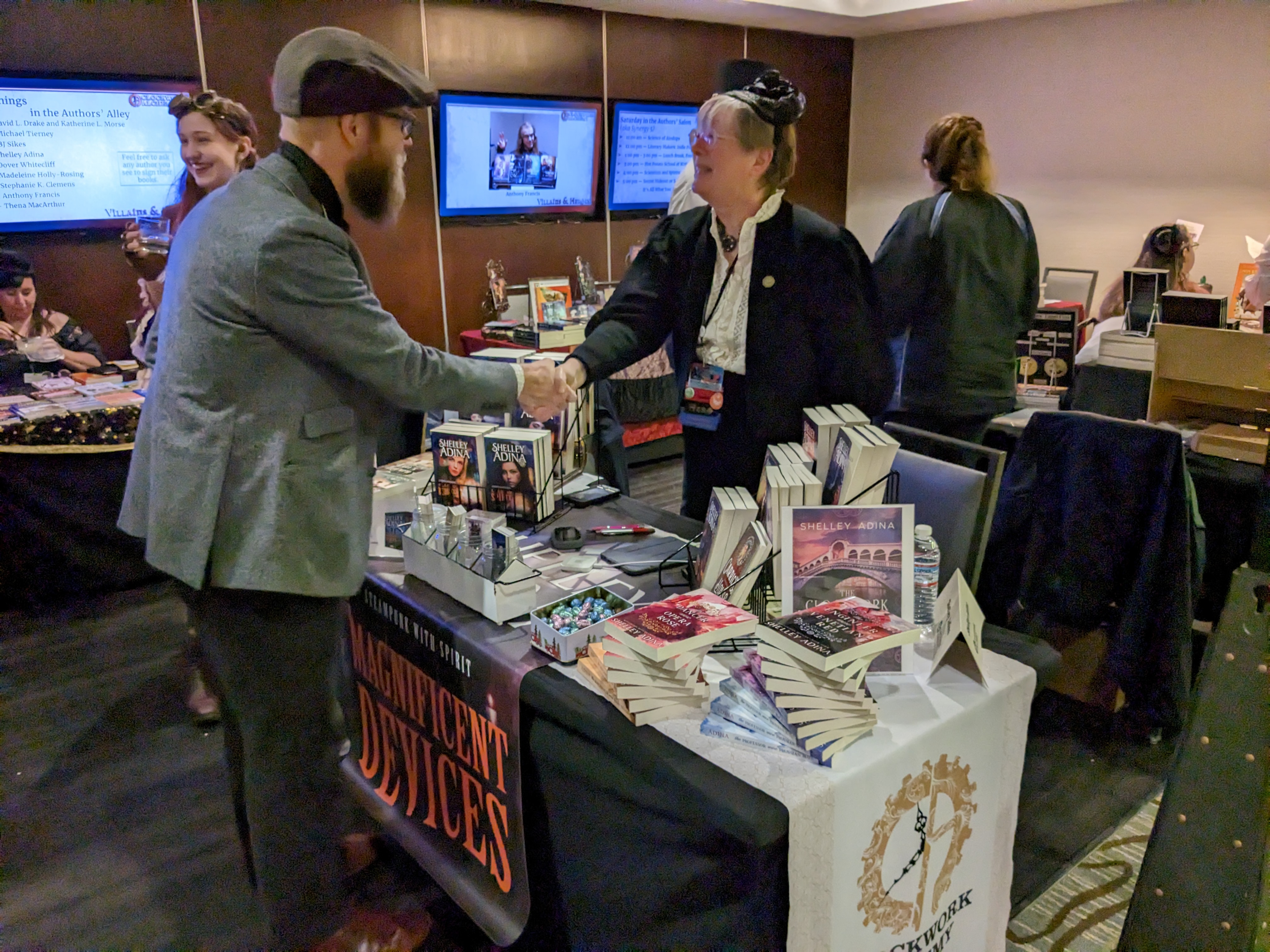 Dance Lessons and Performances
Clockwork Alchemy offers dance lessons throughout the weekend whether you are just beginning or need a little fine tuning.
Concert and Ball
Friday and Saturday night, Clockwork Alchemy offers a variety of live musical acts and dancing.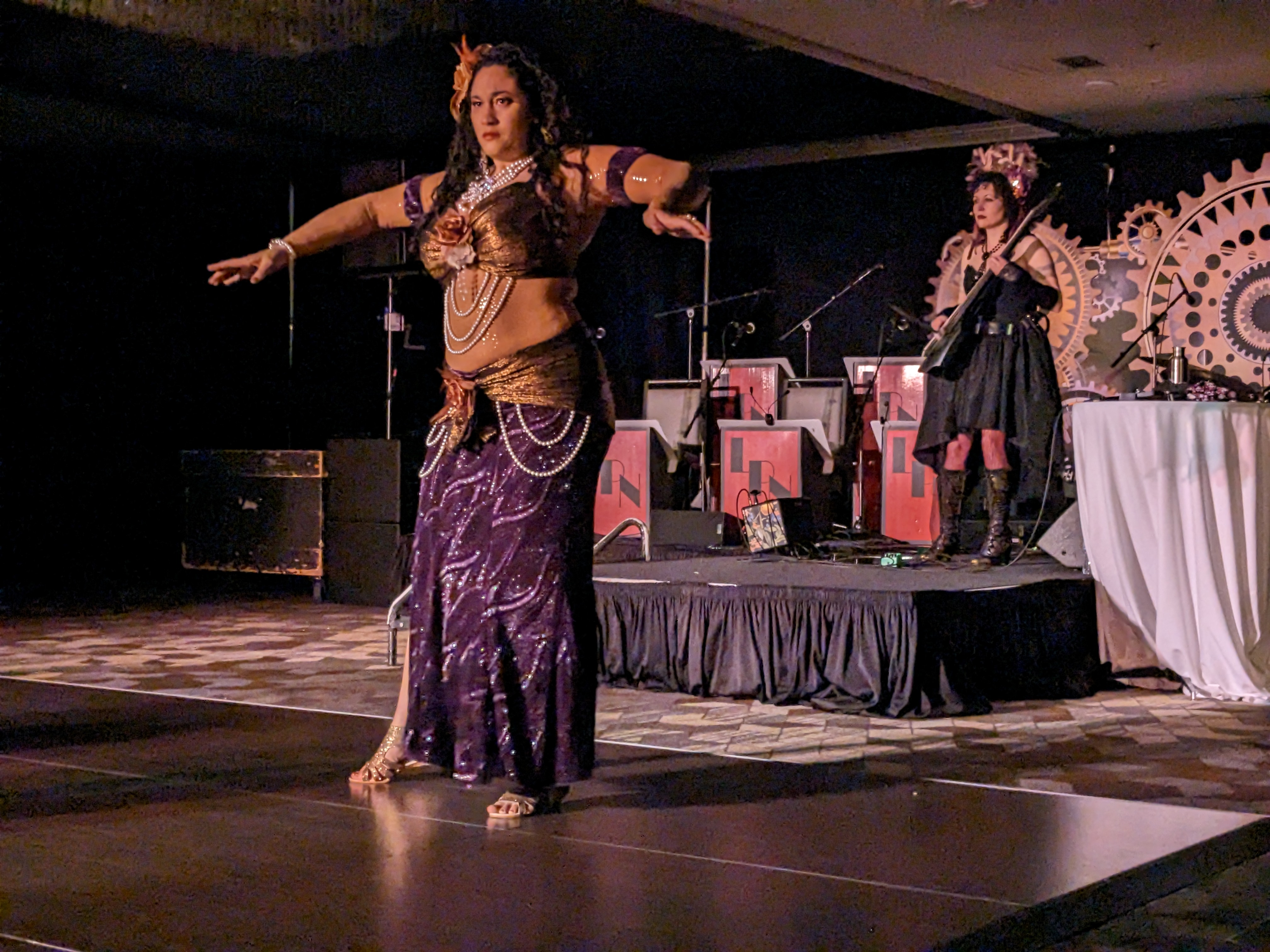 Fashion Show
A staple of costume makers at the con, this year's fashion show enabled creators and models to explore the tension between villains and heroes, and what that means to us all.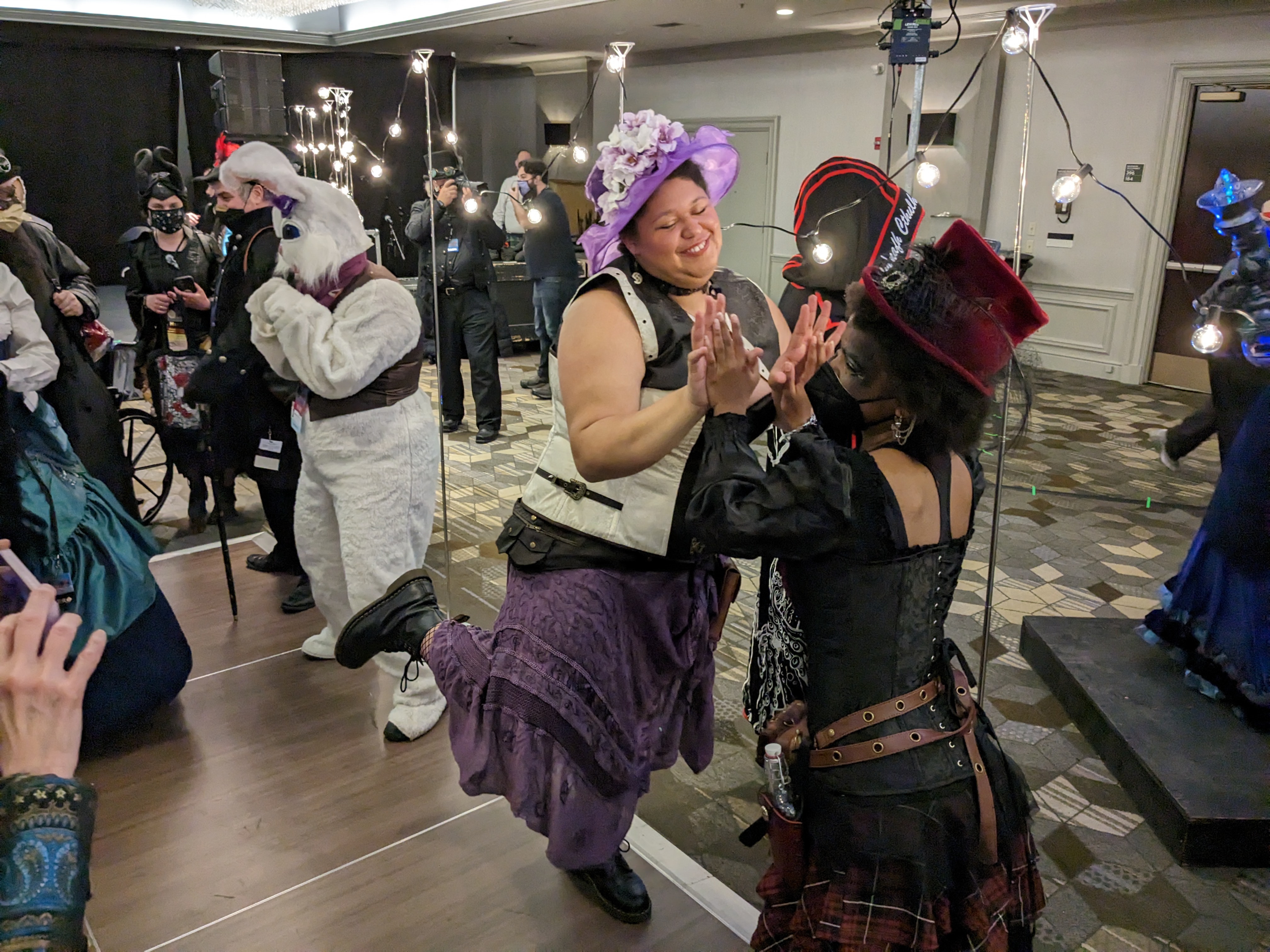 War Room
Exploration of the Arts of Steampunk wouldn't be complete without the Martial Arts! Experience Martial Arts in the Steampunk 'verse in the Clockwork Alchemy War Room.
Panels and Workshops
Clockwork Alchemy offers a wide variety of lectures, panels, and hands-on workshops all weekend long.
Gaming
Our gaming room has a lending library of games for self-directed fun, and volunteer game masters to lead storytelling adventures for tabletop roleplayers.
Fans and Costumes
Clockwork Alchemy is a convention fun by fans, for fans. We love the kindness, the creativity, and the imagination of all our guests, whether you're in costume or not!
Staff
Clockwork Alchemy wouldn't be possible without the love, thoughtfulness, and enthusiastic work by our volunteer staff. Here are just a few photos of the incredible group of people working the con.
Want to see more? Check out the writeup on Clockwork Alchemy: Villains & Heroes at The Steampunk Explorer.