Clockwork Alchemy, the San Francisco Bay Area's own, home grown steampunk convention invites you to join us the weekend of March 18-20, 2022 for a weekend of beauty, fun, love, and adventure exploring worlds that might have been. This year's theme is "Marvelous Makers," celebrating the brilliant artists who enchant our imaginations. Registration is now open. We look forward to seeing you in 2022!
Photos courtesy of Anastasia Lang

---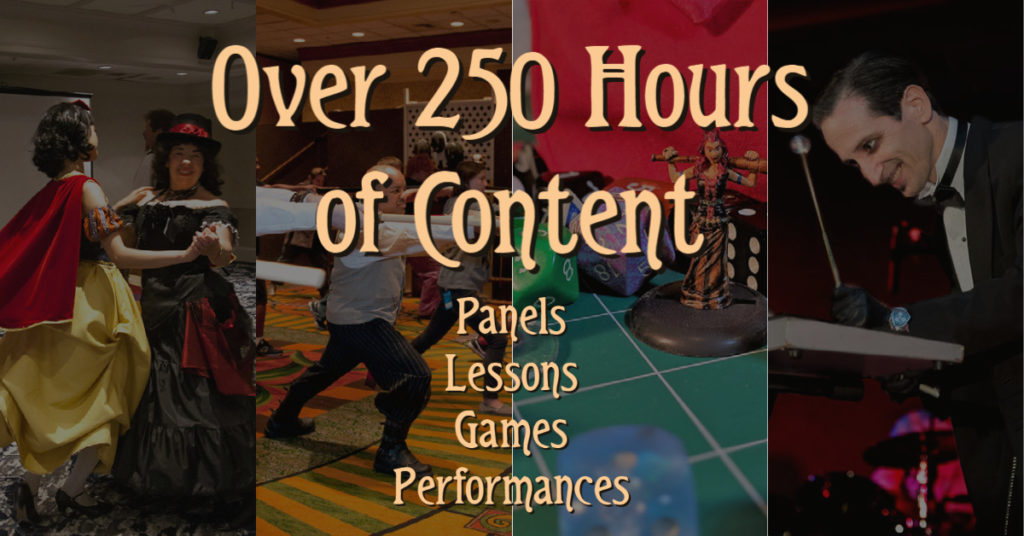 Immerse yourself in fun and activities all weekend long. Attend educational panels and classes to learn history, science, literature, crafts and martial arts.
In the evenings, the convention transforms into a showcase of entertainment and music, with concerts and dancing.