Thank you Clockwork Alchemy family!
So many of you showed up this weekend to catch up with old friends and make new ones at our Marvelous Makers event. We have always had teachers and makers sharing their skills with us, but this year we had twice as many workshops in new and exciting areas. Wearable electronics, EVA foam, and faux scrimshaw to name only a few. As always, we had so much to do and only so many hours in a day.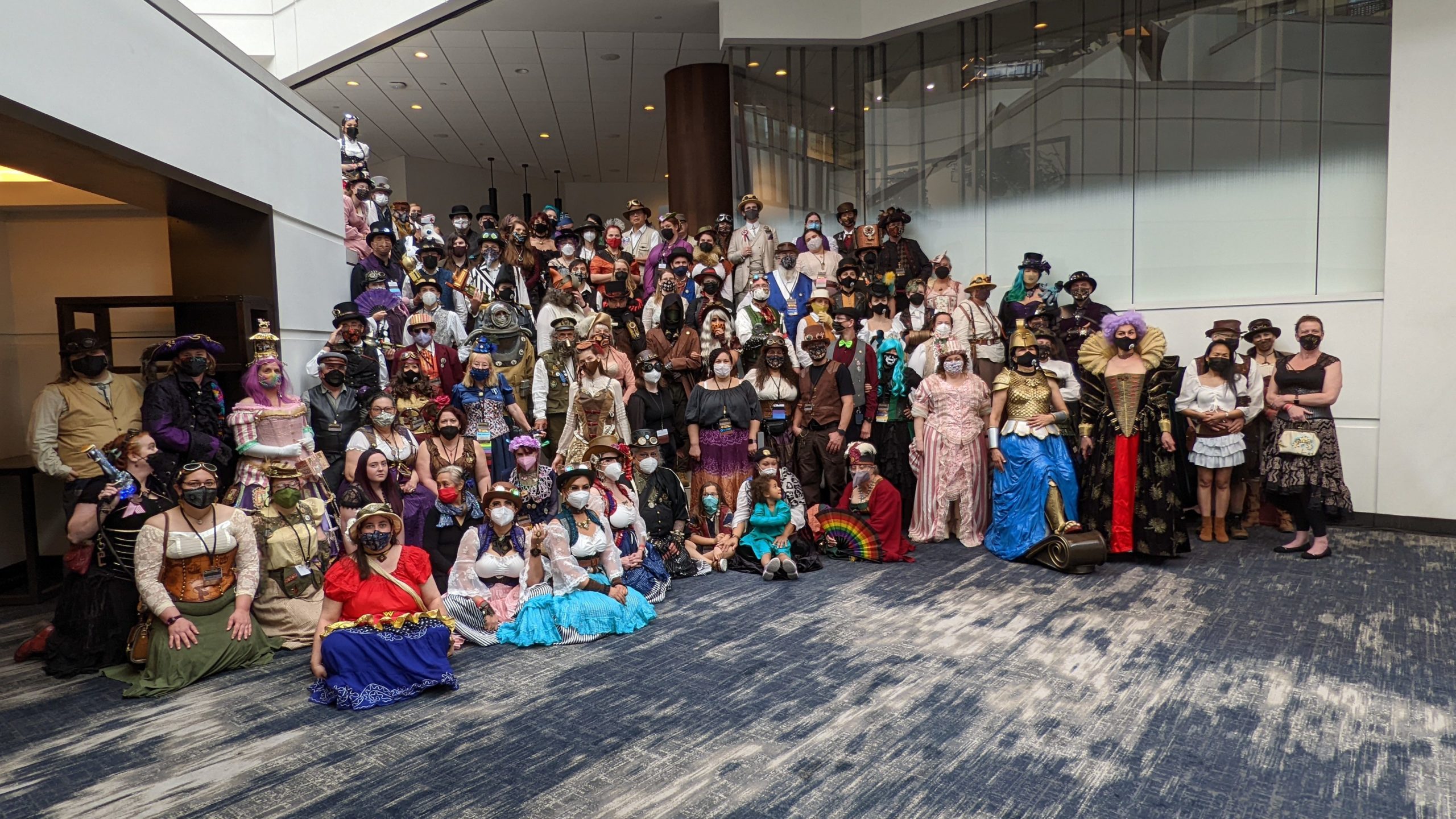 Special thanks to our Guests of Honor for being the shining stars of the weekend. Shannon and Kathy O'Hare shared artcars and art from Obtainium Works, the home base of the Hibernian Academy of UnNatural Science, based in Vallejo, California. Patricia Wrede was on hand to talk about her books and sign autographs. Award winning costume designer Kij Greenwood dazzled everyone with her creations in the Fashion Show.
Music! What would Clockwork Alchemy be without its music? We danced, we sang, and we enjoyed the talents of Aurelio Voltaire, Unwoman, Strangely Doesburg, The Forgetmenauts, and convention favorites, Lee Presson and the Nails. Thank you to these wonderful entertainers for sharing their talent with us.
We apologize for the lack of a Program Guide. We know a lot of people love our glossy magazine, but the pandemic has significantly impacted supply chains on paper and the availability of printers. The good news is the guide is available on our website as a pdf.
Last, but definitely not least, thank you to the all-volunteer staff of Clockwork Alchemy. You are the lifeblood of this con. It would not happen without your dedication and passion. Thank you just doesn't cover it. You are amazing.
We'll see you all again next April for Clockwork Alchemy 2023: Villains and Heroes!
Clockwork Alchemy