Strangely, the world's premier goosecore solo artist, has thrice circled the globe with the  "genre-busting" [TheWest] solo cabaret Accordion Fight Show. Accordion Fight Show is a rambunctious collection of drinking songs, party games and bawdy stories, mostly for grownups. A quieter show, Seance with Strangely, features a darkly whimsical tale, told through historical narrative and close up magic. Hailed as a "charismatic and slightly deranged," [outinperth] "tour de force." [fringereview], Strangely's performances are always a "meeting with the unusual." [KingsRiverLife]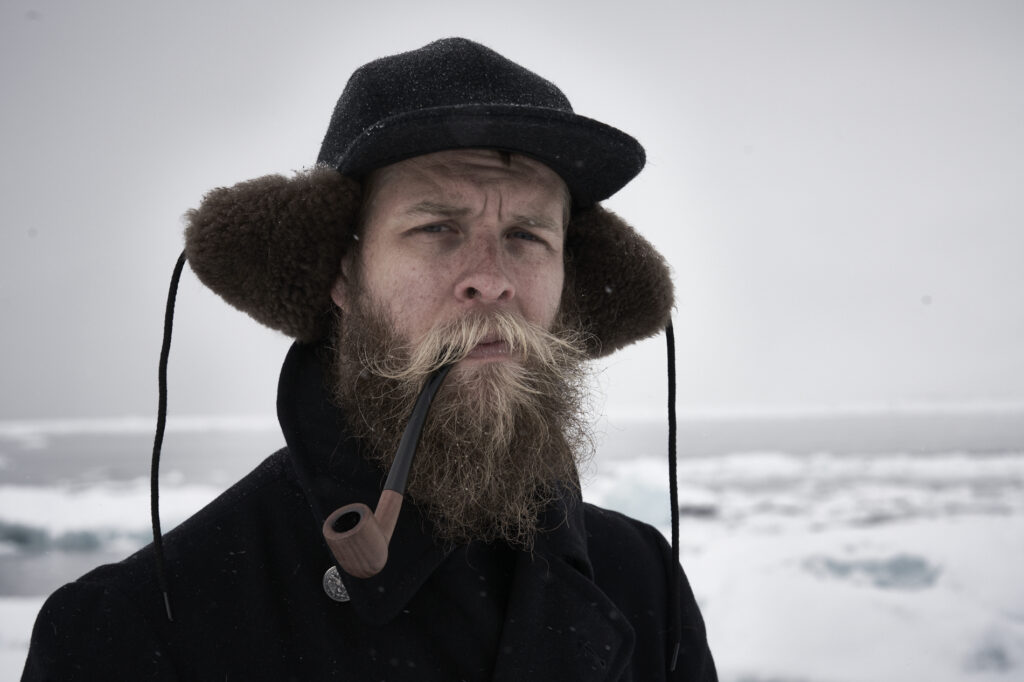 Strangely is recently returned from wanderings in the High Arctic as part of The Arctic Circle Artist's Residency. This journey was partially funded by a series of self-produced zines called The Packing List, and later chronicled in a follow-up called "Bruktbutikken." The past year has also seen Strangely join the Doom-Folk/Goosecore band Three For Silver (threeforsilver.com) for peregrinations across Europe. This coming August Strangely will begin studies at Fosen Folkehøgskole near Trondheim Norway. Hyggelig.
Strangely's essays and songs can be heard on the podcast "Strangely and Friends," which occasionally features audiobooks of both classic, and original novels. The podcast recently completed an unabridged audiobook of Moby Dick, and just launched a new limited series featuring the artistic influences that informed Strangely's early childhood development. All of Strangely's creative endeavors can be supported via Patreon. Perks include special bonus content, and access to a real-time global map showing exactly where Strangely is at any given time! Find out more at Patreon.com/Strangely!