Issue #4 of Clockwork Currents, the community magazine of Clockwork Alchemy. Clockwork Alchemy is San Francisco's own steampunk convention, supporting art, creativity, fun and friendship for alternate history, fantasy, and science fiction enthusiasts.
Contents

Letter From the Chairs
Clockwork Alchemy Artists' Gallery Profile: Paul Stewart
History: The 1893 Chicago World's Fair
Vendor Showcase: Gear Oils
Fiction: Codex of Quills #4
Letter From the Chairs
Hello!
We start this letter with some sad but not surprising news. Clockwork Alchemy will not be able to be held in person in 2021 due to the on-going Covid-19 pandemic. We do plan to return to in person in 2022. If you have purchased a ticket for 2020, your ticket will be rolled over to 2022. If you were a 2020 vendor, your deposit will also be rolled to 2022 and your spot is held. We long for the days where we can all gather together again.
But there is good, nay great, news on the horizon! Clockwork Alchemy will be going into the aether as a virtual convention!
Clockwork Alchemy is proud to announce TRANSMISSIONS FROM THE AETHER, a two day virtual convention on June 12-13, 2021! Please keep your transmission lines open for more specific details to follow!
And, in the spirit of bringing the Clockwork Alchemy Family back together in the aether, our virtual convention will be 100% free to all!!
Want to contribute to the content? Have ideas? Please reach out to Panels@clockworkalchemy.com or chair@clockworkalchemy.com.
Be safe. Stay healthy. Wear your most steampunk mask with pride.
Till next time,
Your Chairs
Alyssa and Sandra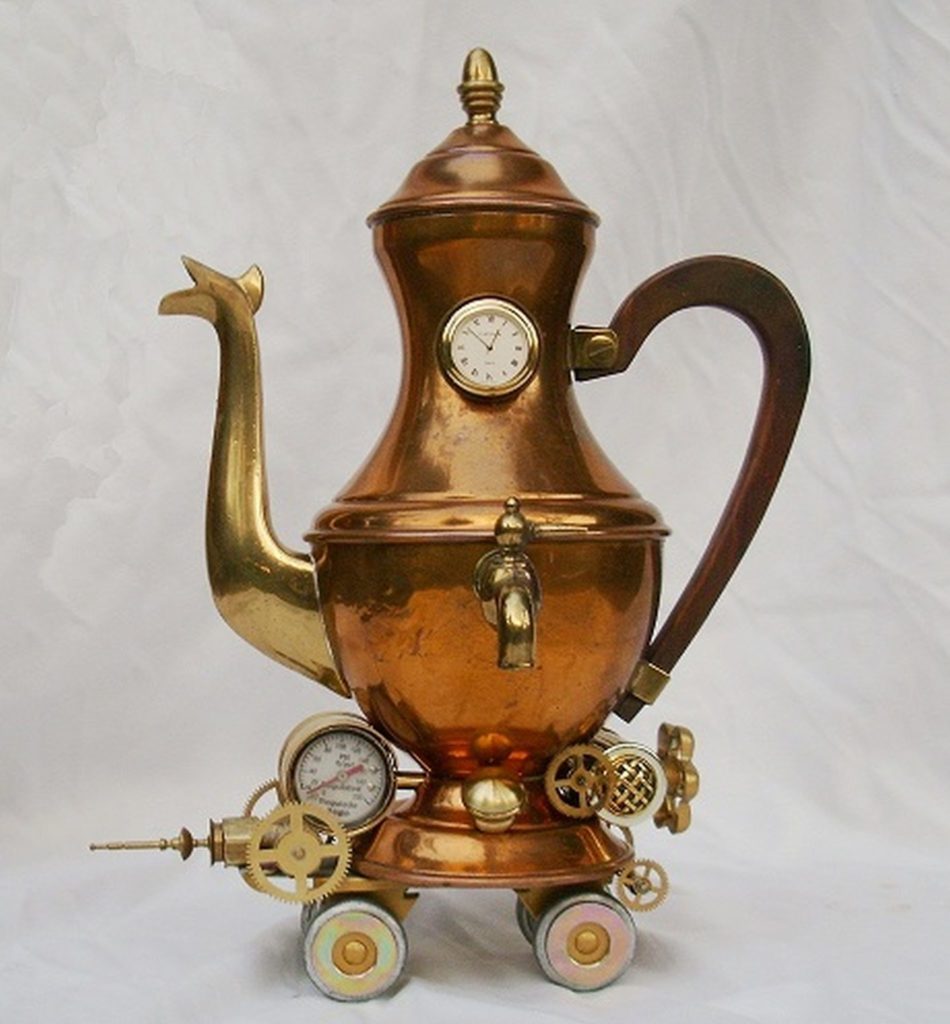 Clockwork Alchemy Artists' Gallery Profile: Paul Stewart
This month's featured artist is Paul Stewart from the California Gold Country foothills. He discovered he was 'making steampunk' before he knew what steampunk was. Paul has displayed several of his inventive pieces in the Artists' Gallery at previous conventions. He creates his unique and whimsical pieces using found objects from all kinds of sources, from thrift stores to unusual materials found around the foothills. He is also an artist and has a degree in advertising. He has done murals, sign paintings and commercial art and has even written a novel!
Read the full story and view the gallery…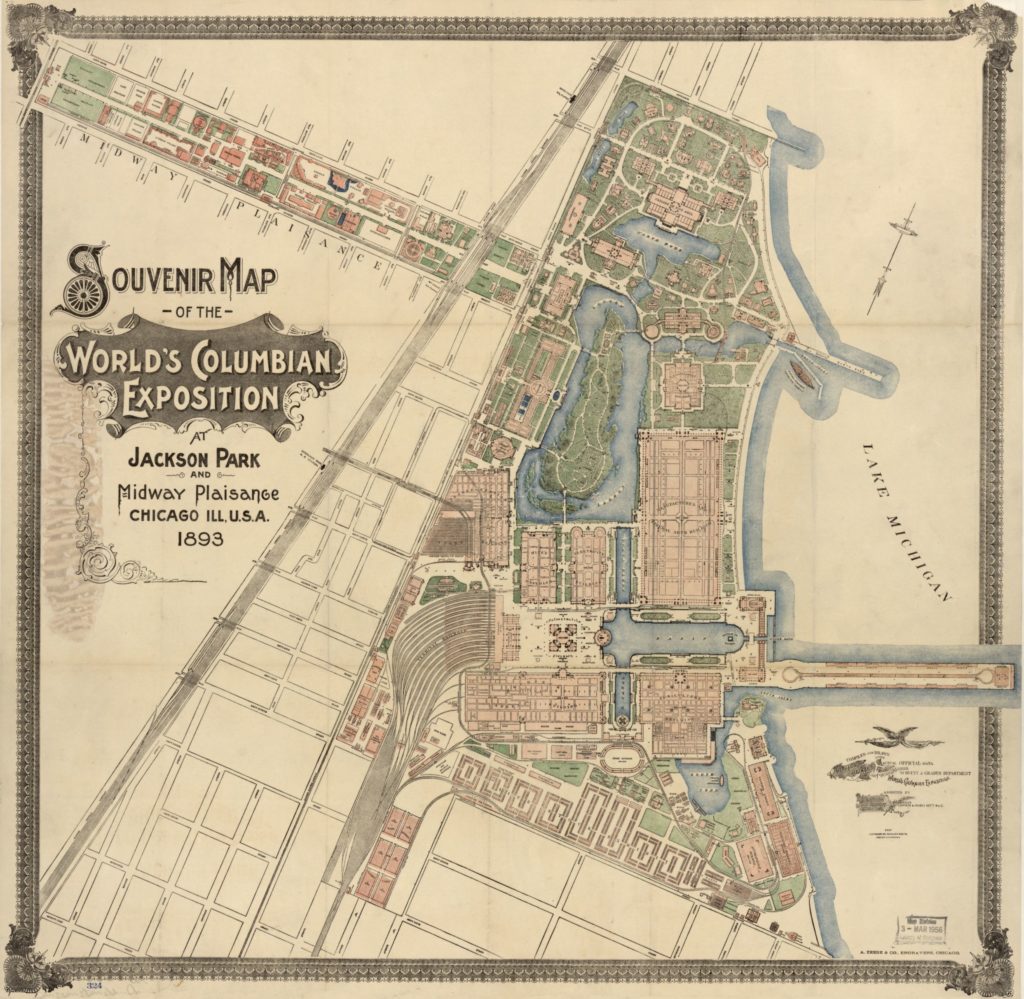 Electricity, Ferris Wheels, Cracker Jacks & Belly Dancers
America Pivots: 1893 Chicago World's Fair
By Dawn Devine ~ Davina – www.davina.us
Introduction:
In 1893, the city of Chicago hosted the World's Columbian Exposition, commonly known as the Chicago World's Fair and it ran from May 1 through October 30.
Chicago fought other major US cities for the commission to host this major event. Their goal was to bring in tourists, make some money, and perhaps to demonstrate to the nation that it was back, rising phoenix-like from the ashes of the great fire of 1871. The battle was so heated, that ultimately, the US Congress was called on to choose between New York, St. Louis, Washington DC, and Chicago.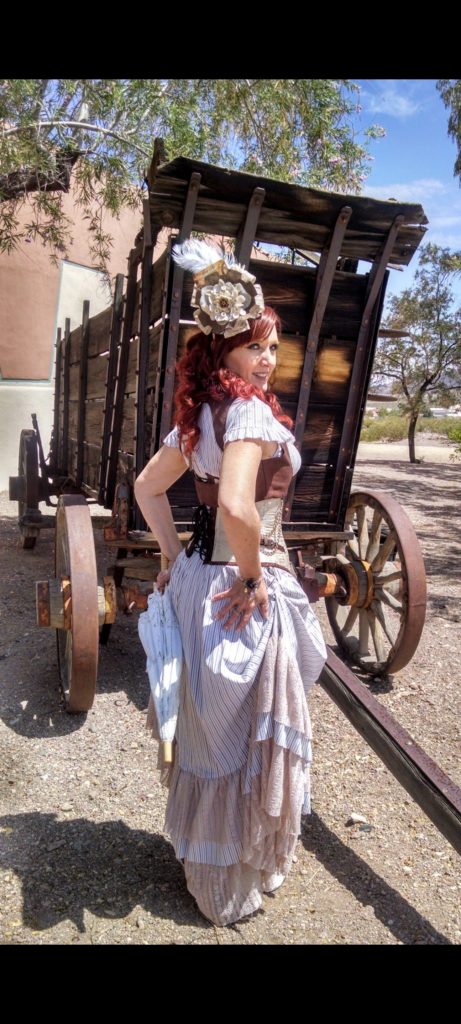 Vendor Showcase: Gear Oils
Gear Oils is one of Clockwork Alchemy's regular vendors.
View the video and gallery here…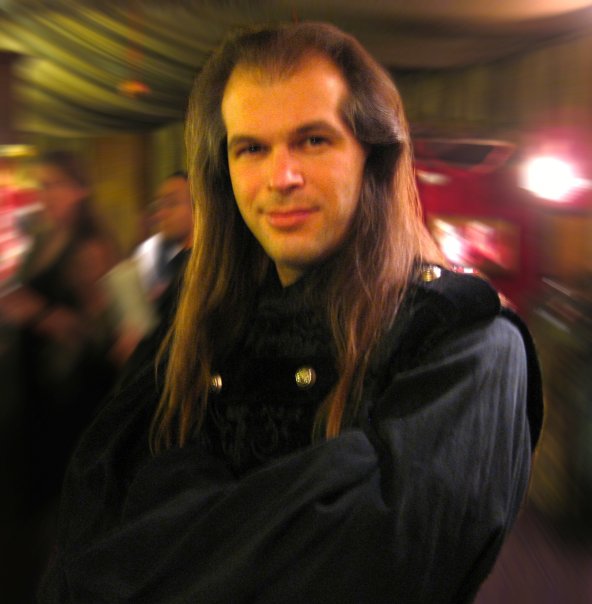 Fiction: Codex of Quills #4
By Anthony Francis
"This the right grave?" Kip eyed the blockish monument; most of Highgate Cemetery was a gothic tour through Victorian willies, weeded to ruins and taking his calm with it, but this imposing rectangle and dour, bearded bust were clean, had fresh flowers, and bore the improbable name KARL MARX. "Seems … I dunno, too high school econ—"