Clockwork Alchemy: Villains & Heroes has concluded.
Watch this spot for photos, fun, and updates for Clockwork Alchemy 2024!
Clockwork Alchemy is the San Francisco Bay Area's own steampunk convention, celebrating alternative history, sci-fi, and fantasy.
For anyone who loves sci-fi with an alternate history spin, Clockwork Alchemy provides a 3-day event with an immersive environment, welcoming community, and many hours of panels, games, social events, and concerts. Clockwork Alchemy is a great event for readers, artists, makers, crafters, costumers, fans, families and more, coming the weekend of April 7-9, 2023.
This coming year's theme is "Villains & Heroes" in our new lair the San Mateo Marriot. We look forward to seeing you in 2023!
---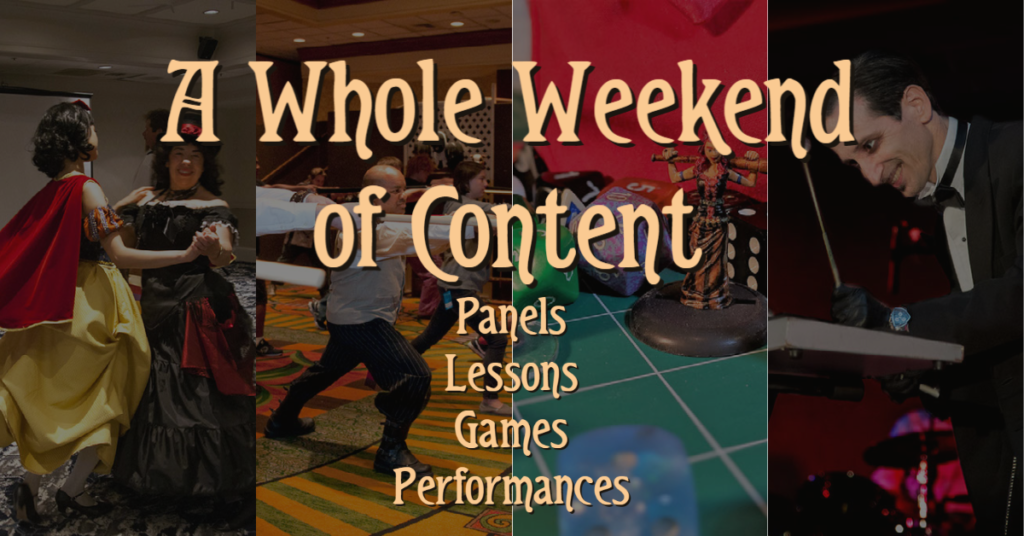 Immerse yourself in fun and activities all weekend long. Attend educational panels and classes to learn history, science, literature, crafts and martial arts.
In the evenings, the convention transforms into a showcase of entertainment and music, with concerts and dancing.
MC: Strangely Doesburg
Maker Guest of Honor: Steamy Tech
Author Guest of Honor: Shelley Adina
2023 Author Guests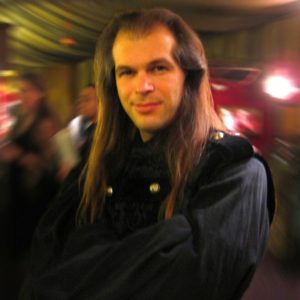 Musical Guests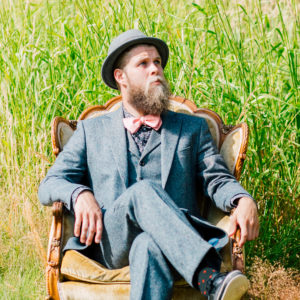 War Room